National Savings (Finance Division) Islamabad Regular Posts (Screening Test)
Here you can find the NTS result of Junior National Savings Officers and Stenotypist. This test has been conducted on Sunday, 1st March 2020
For All Latest NTS Result and Answer Keys

Department Name:

Central Directorate of National Savings

Test Date:

Sunday, 1st March 2020

List of Candidates:

Has Been Removed

Result:

Enter your CNIC or Roll Number below for Result
Central Directorate of National Savings, (Finance Division) Islamabad Regular Posts (Screening Test) Advertisement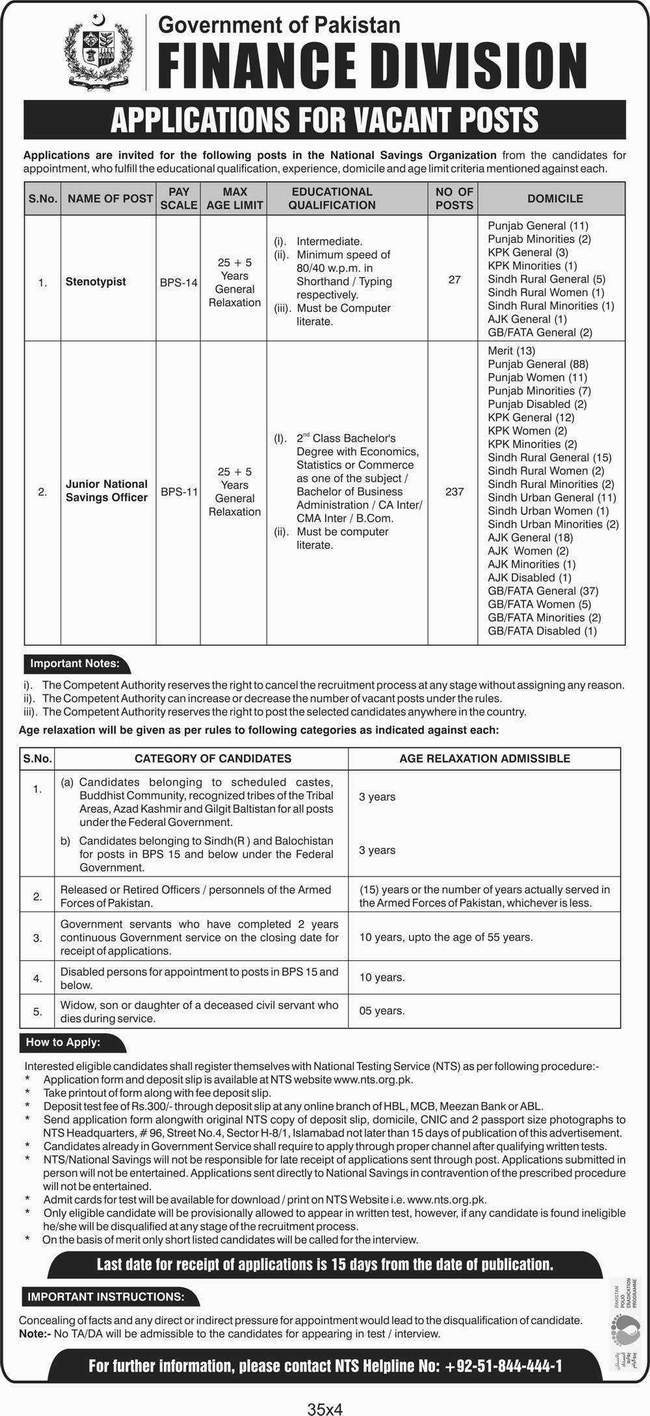 Central Directorate of National Saving
National Saving as it reaches today is one of the primal institutions in the country with a legacy of more than 140 years that evolved into existence with the promulgation of Government Savings Bank Act in 1873. While World Wars I and II, the British Government practised this way to boost funds to meet war-related expenses.
Given the effectiveness and net profits of these actions, the purpose of regulating the savings culture was developed by setting up a National Saving Bureau (NSB) in 1943-44 as an appointed board of the entire Government of India. Since gaining independence in 1947, this organization continued operational in Pakistan in multiple forms. The Bureau renamed as Central Directorate of National Saving (CDNS) in 1953.
In September 1960, it determined to strengthen the formation of CDNS. By representing the status of an Associated Department of the Ministry of Finance. These ongoing improvements produced it essential for the Government to reposition the CDNS as a Technical Department.
The year 1972 appeared as a turning spot in the long journey of National Saving. However, the processes of National Saving before December 1971 remained restricted to advertising and promotion.
CDNS has not just continued success in promoting financial savings in the economy. But, it has also created essential reserves for the Government.